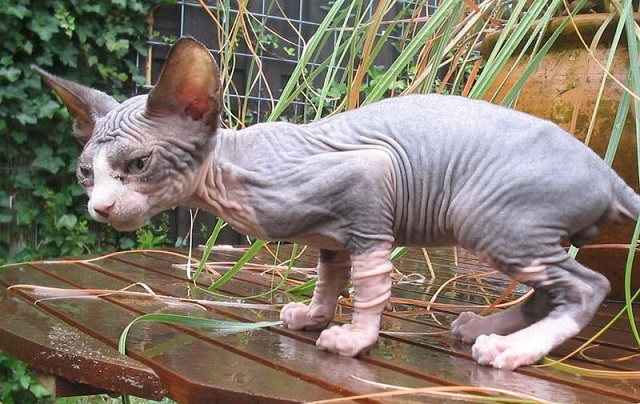 True or False?
1. The Chinese crested dog and the sphynx cat, being the ugliest of their kind, both have acne-prone skin.
 True
 False
2. Some of the tenrec's barbed quills can detach and stick to predators.
 True
 False
3. The naked mole rat has very tiny eyes you almost can't see.
 True
 False
4. Marabou storks are not just hideous physically — they also take pleasure in the equally hideous activity of eating corpses and feces.
 True
 False
5. The purple frog isn't really purple. It's color is actually neon pink.
 True
 False
6. Nothing can get stickier than the Japanese giant salamander, with its mucus-covered body and sticky and slimy excretion.
 True
 False
7. The elephant hawk moth caterpillar was so named because it grows as long as an elephant's trunk.
 True
 False
8. The bulbous blob at the tip of a male gharial's snout is hideous to humans but attractive to female gharials.
 True
 False
9. Take a blobfish out of the water and it will droop like a pile of blob.
 True
 False
10. The toothy viperfish's unsightly appearance has earned it the nickname ogre fish.
 True
 False
Answers to the Ugliest Animals on Earth quiz:
1. True.
2. True.
3. True.
4. True.
5. False. They indeed have the unusual purple color. Adult purple frogs are dark purple in color.
6. True.
7. False. It was named the elephant hawk moth because its caterpillar's head stretches into a thick, trunk-like snout.
8. True.
9. True.The blobfish has no skeleton and no muscles, so it will sag and slump and hang down when taken out of the water.
10. True.