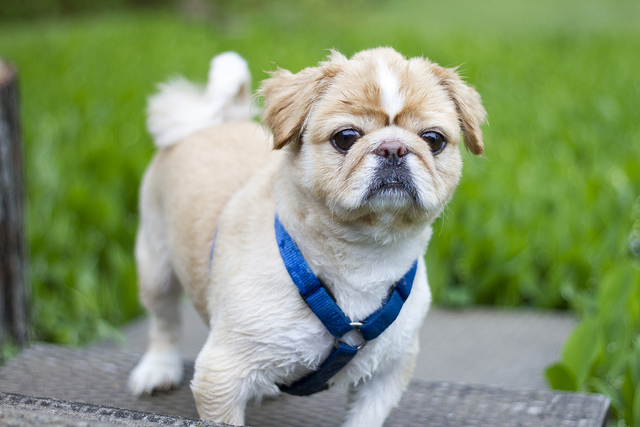 True or False?
1. A chihuahua's big personality may be good or bad, depending on the training given by the owner.
 True
 False
2. Pekingese, although compact and small, see themselves with dignity and importance.
 True
 False
3. Brussels griffons are small dogs who do not enjoy the company of people.
 True
 False
4. The Yorkshire terrier was originally bred to catch rats.
 True
 False
5. The Russkiy toy is a really small dog that is easily frightened by even the smallest, trivial things.
 True
 False
6. The Prazsky Kyrsarik dog is a cross-breed of a Chihuahua and a Pinscher.
 True
 False
7. The Maltese is a sweet-natured companion dog with a high level of intelligence.
 True
 False
8. Pomeranians are the best dog choice if you want a traditional, quiet, clingy lap dog.
 True
 False
9. The toy fox terrier is commonly used in circuses and clown shows because they look funny, with their small body, white face, red cheeks and red lips.
 True
 False
10. The Japanese Chin was considered an aristocratic toy dog, as it was frequently given as a gift to Japanese royalty.
 True
 False
Answer to Smallest Dog Breed Quiz:
1. True.
2. True.
3. False. These dogs love to be around people, especially their masters.
4. True.
5. False. The Russkiy toy is a sweet-tempered small dog that is devoted to its owner. It loves to snuggle and is always prepared to protect its owner against danger.
6. False. This dog breed originated in Czechoslovakia and is commonly mistaken for a Chihuahua because of its size or a pinscher because of its appearance.
7. True.
8. False. Pomeranians are lively dogs known for their excessive barking. But if you're able to give proper training at an early age, unnecessary barking may be controlled.
9. False. The toy fox terrier is a very trainable dog that is loyal to its owner, hence they're commonly used in circus shows.
10. True.